Keeping Your Children Safe Online
E-safety is an integral part of ICT and school life at St Peter's. Throughout the curriculum we work to ensure that children understand how to keep safe when using modern technology. Younger members of school also bring home Hector the Dolphin to share ways of keeping safe with their parents and carers.
If you have any concerns about a child's safety please contact Janine Ashman.
There are very useful resources to help you protect your child at:
BBC – Cyberbullying advice
http://www.bbc.co.uk/learningzone/clips/cyberbullying-impact-and-prevention/5592.html

CEOP- Child Exploitation and Online Protection Centre
www.ceop.police.uk
https://www.thinkuknow.co.uk/parents/Primary/Risks/Cyberbullying/

Digizen – positive digital citizen resources on social networking and cyberbullying
http://www.digizen.org

Facebook advice for parents
https://www.facebook.com/safety/groups/parents/

Mobile Phones
Block em app for android/blackberry mobile phones
http://www.blockem.co.uk/

We would also like to draw you attention to the legal age limits for the following social network sites. As you are aware, children of primary age should NOt be accessing any of these platforms.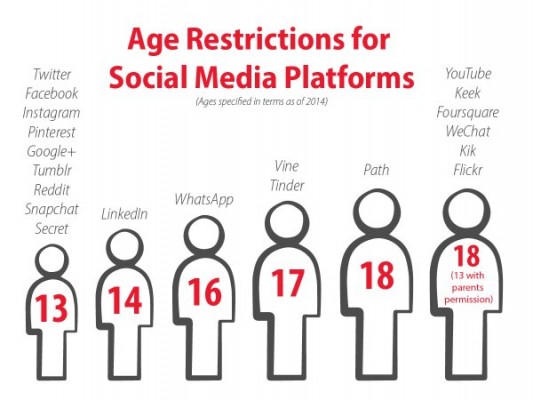 If we experience concerns around a child's use of any of these sites we may decide to report this to the provider and ask for the account to be closed down or, in serious cases, refer situations to the police. We are concerned about the time it can take teachers to sort out things that have happened, on the Internet, outside school hours. This takes away from important learning time so please support us by teaching safe habits to your children.