School Uniform
At St Peter's, we have a smart red and grey uniform. We believe that wearing uniform is a really important part of belonging to our school community and children wear this with pride. We offer the option of branded items but there is no expectation that these are worn. We also have pre-loved uniform exchanges so that we can be economically and environmentally friendly. Please see our policy below for further details.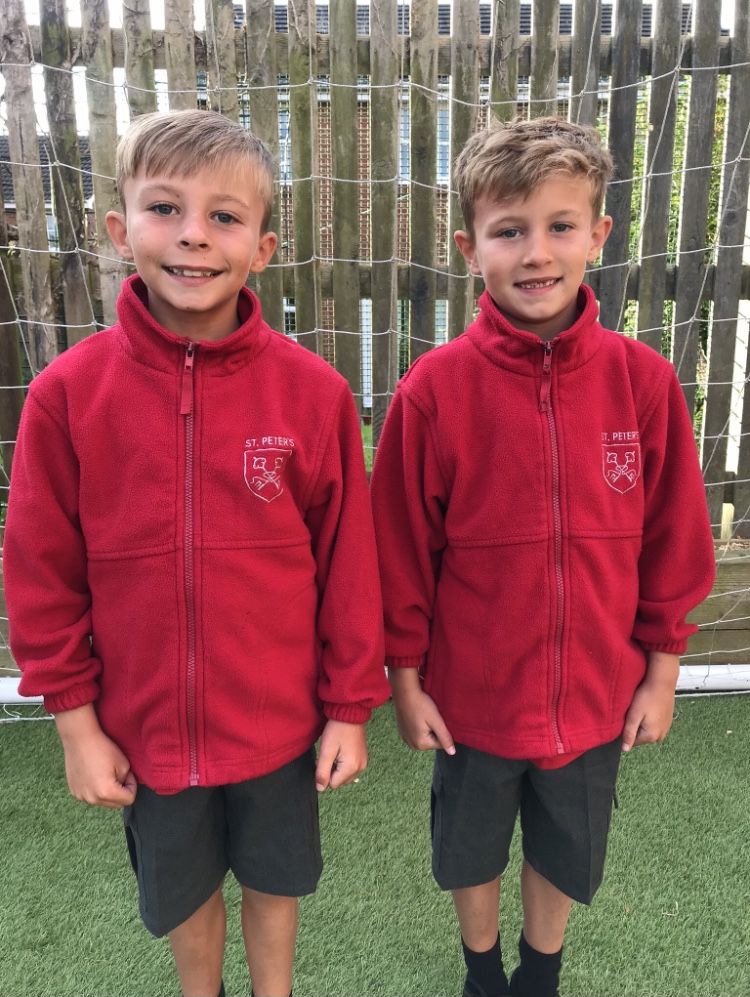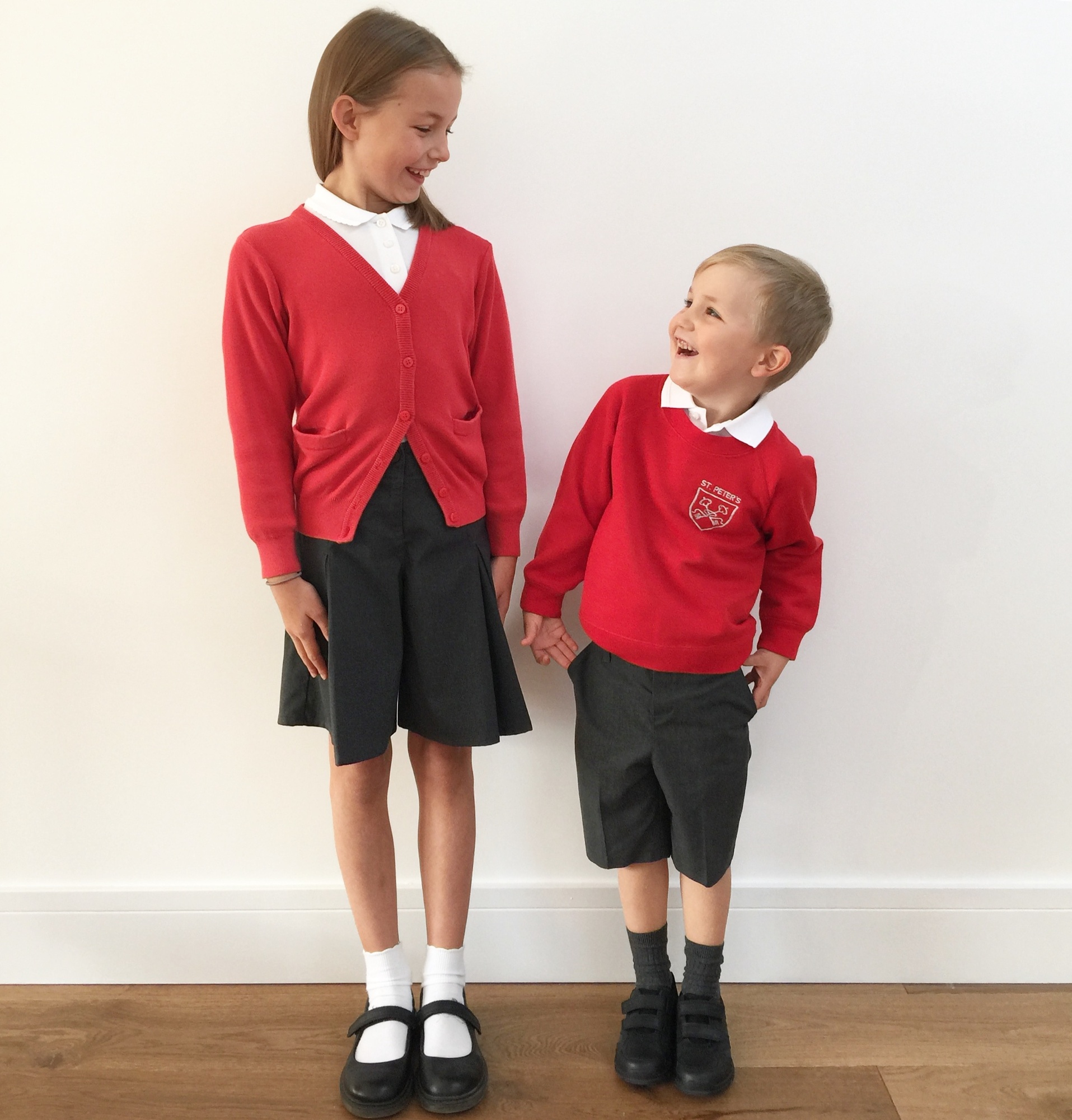 Our uniform consists of:
Grey trousers/shorts/skirts or dresses
Red or white polo shirts
Red jumpers/cardigans and fleeces
Red gingham summer dresses
White or grey socks
Black shoes
All uniform items are readily available at supermarkets and there is no expectation that children wear branded items.

There is an option to purchase jumpers, fleeces and polo-shirts that are embroidered with our school logo. You can purchase these from:
The Sports Shop
39 High Street, Portishead, Bristol
BS20 6AA
PE Kit
Plain red t-shirt
Black shorts or joggers
Black or white daps or trainers
Please label every item of your child's clothing.