School Uniform
At St Peter's, we have a smart red and grey uniform. We believe that wearing uniform is a really important part of belonging to our school community and children wear this with pride.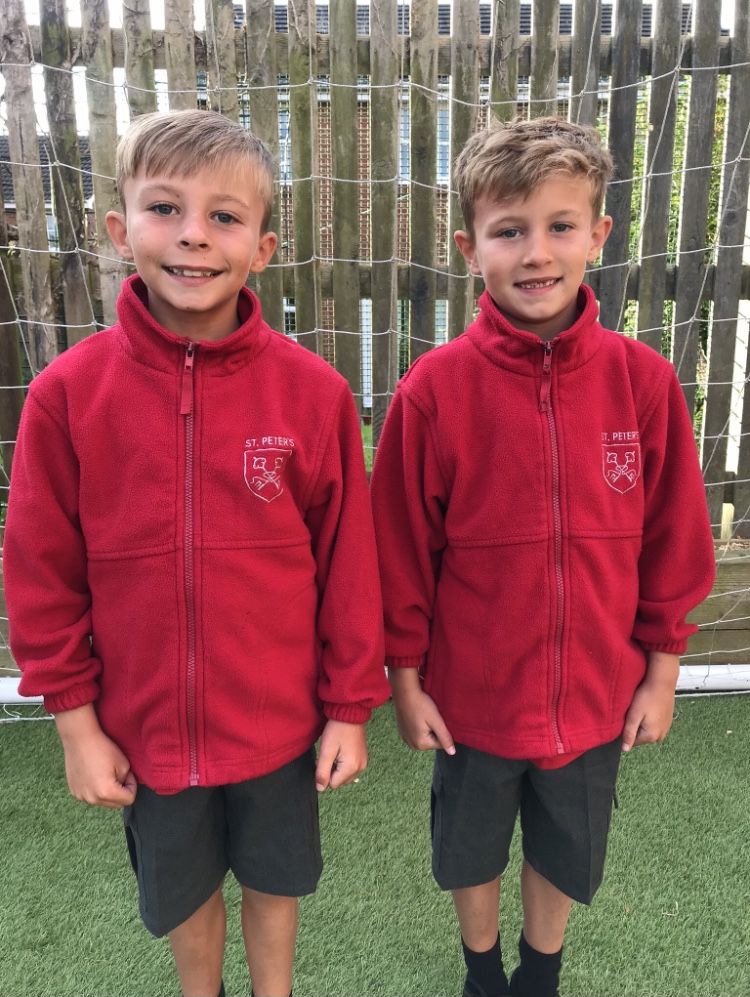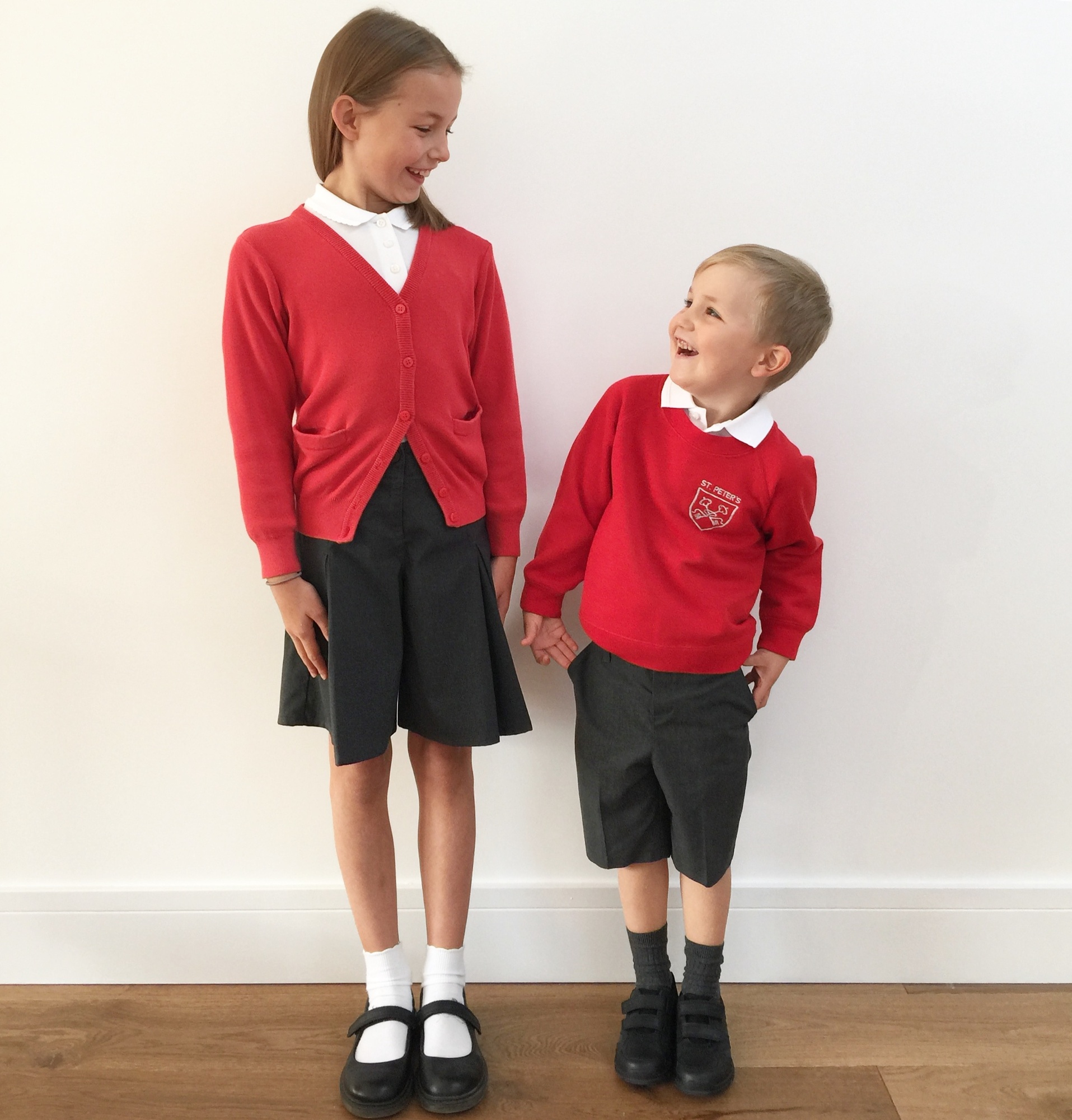 We have jumpers, fleeces and polo-shirts that are embroidered with our school logo. You can purchase these from:
The Sports Shop
39 High Street, Portishead, Bristol
BS20 6AA
Telephone & Fax : 01275 842573
Opening Hours: Monday-Saturday 9.00am-5.30pm
Grey trousers, skirts and red gingham summer dresses are readily available at supermarkets.
PE Kit
Plain red t-shirt
Black shorts or joggers
Black or white daps or trainers
Please label every item of your child's clothing.